Razer Kraken 7.1 Mercury White. A gaming marvel that ships complete with all the elegant features that consumers have learned to expect from the previous editions of the Kraken headset.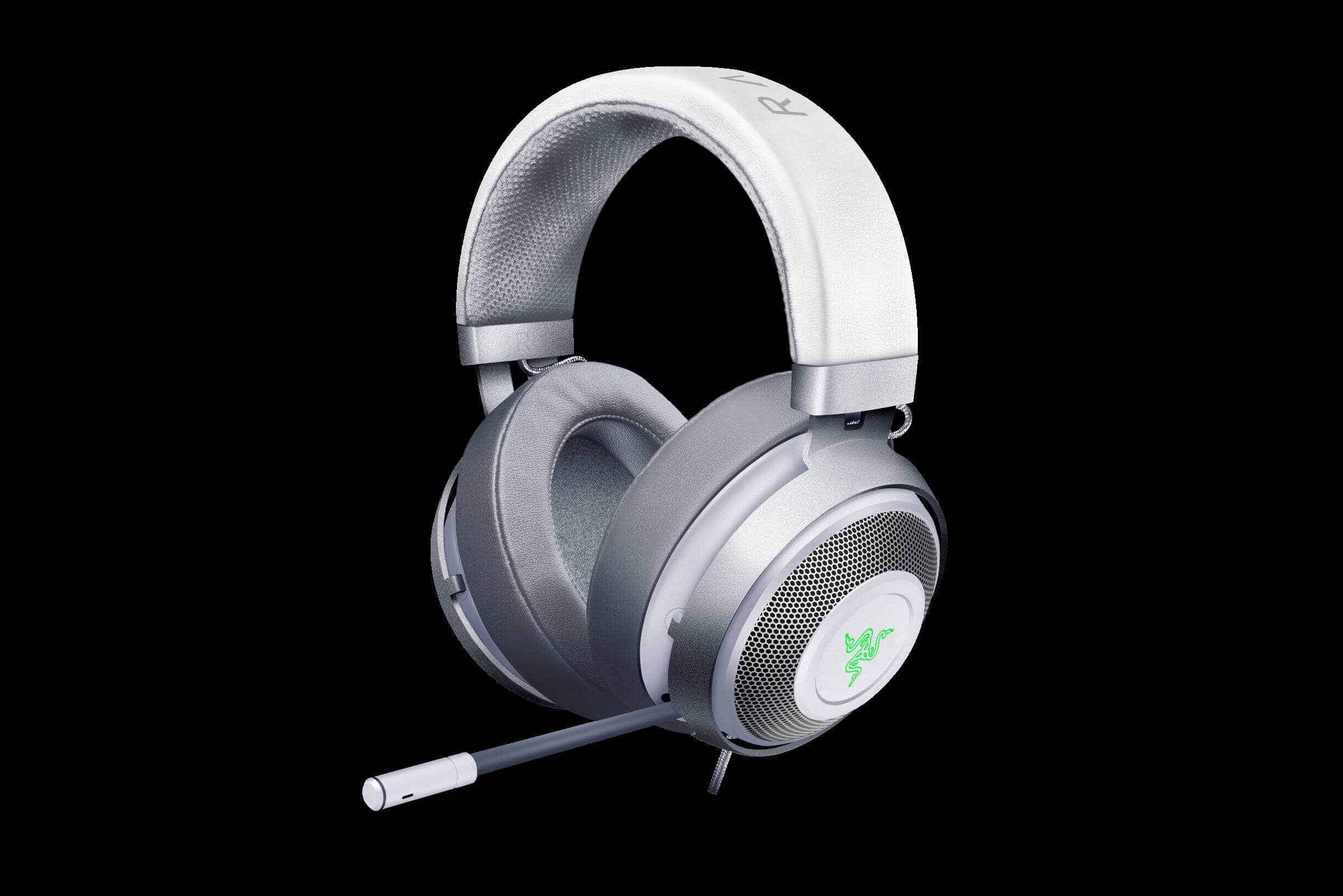 Features
This edition releases accompanying a complete set of mercury peripherals to pair with Razer's new mercury white Razer blade 15-inch laptop. Looks aside, this headset is packed full of features. It is lightweight and durable. The memory foam cushions on this headset do tend to run hot. A remedy to this is to purchase the cooling gel add-ons that prevent the cushions from capturing too much heat. These cushions are of choice quality and can be worn for hours on end without any feeling of discomfort. The shapes available are round and oval to fit your preference.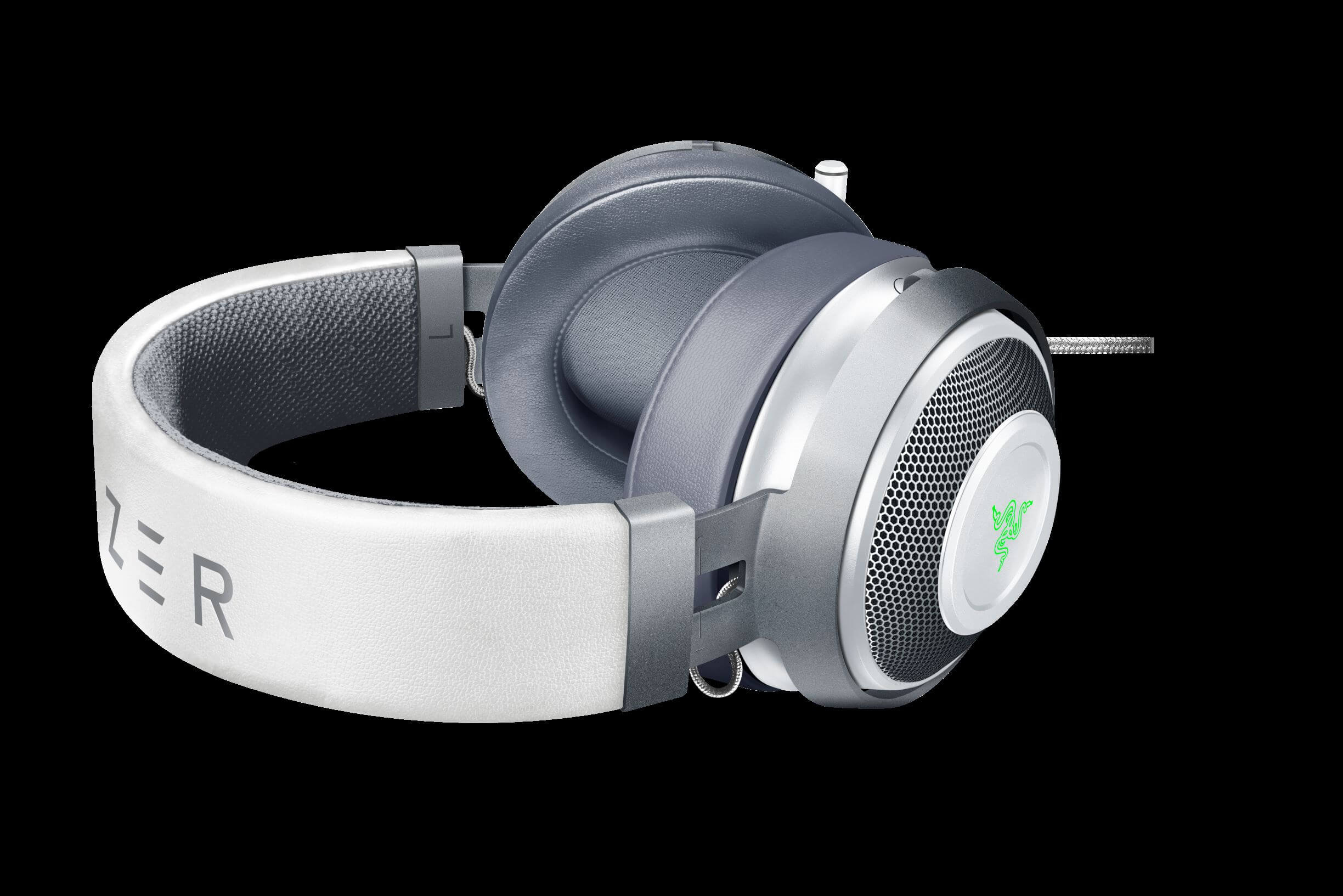 Sound Quality
The sound quality produced is sensational. For listening to music the stereo version of the Kraken V2 might be adequate for you, however, if you would prefer to have an immersive sound experience while gaming I would recommend picking up the model with 7.1 Surround Sound. For those audiophiles looking for a full comparison of the two models you can read more here.
Our Recommendation
After completing this product review, here is our recommendation. The Kraken 7.1 headset is entirely on par with other industry competitors. The Hyper X, Corsair, or SteelSeries equivalent are roughly the same cost and offer similar performance; however, the Kraken has a much better design and aesthetic. If you are searching for a top of the line headset that offers impressive looks and outstanding comfort, this is it.