The Technical Review of the Logitech G Pro Mouse and Keyboard. A mouse and keyboard pair claimed to be a fit for the serious Esports gamer.

Logitech has held my business in the keyboard and mouse market for nearly a decade. I have a particular liking of this set of peripherals because I have used them exclusively for Fortnite gaming during the past year. These have seen a lot of use and even a decent amount of abuse over the last 12 months, but with that said they have held up exceptionally well. This set up not only looks brilliant and clean in any desk environment but also takes up less space due to the reduced size of the tenkeyless G Pro keyboard. A similar non-mechanical variant that is significantly cheaper to the mechanical G Pro is the G213. I have the G Pro as well as the G203 review units that I include in this review.
G Pro Keyboard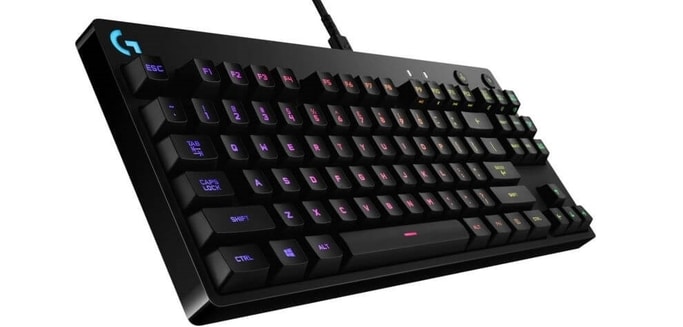 The Logitech G Pro mechanical keyboard is a prime contender for being one of the top keyboards in the gamer scene. The build quality of this board is spectacular. The board is solid and was built to last. The proprietary switches Logitech have created for this board are called Romer-G. These switches come with a short throw actuation point making your keypress register much faster than traditional Cherry MX switches. Another nice feature of this keyboard is the detachable cable system; this makes it much more comfortable and safer to transport to esports events or just over to a friends house for a LAN party. This keyboard ships with a 2 year limited hardware warranty. If you are a mechanical keyboard enthusiast, this may not be the keyboard for you. I have seen many complaints from people who dislike the Romer-G switches. I don't mind the switches on this keyboard. For reference, my other keyboard uses Outemu brown switches. One of the main things I appreciate about the Romer-G is the satisfaction I receive while typing. You get a softer clack from these switches, unlike the obnoxiously loud clicks that you would find from a traditional Cherry MX blue switch. The point of actuation on this board is consistent and smooth. I highly recommend giving the G Pro a try.
G Pro Mouse and G203 Mouse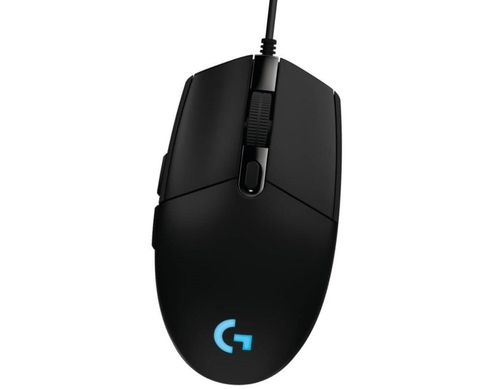 The Logitech G Pro mouse is a thrill to use. For the right-handed gamer, it feels comfortable and affords you access to two additional buttons that can be customized to fit your needs in your game of choice. Compared to the G203 which is a very similar mouse you get a few key upgrades. The mouse cable comes braided and is much higher quality. The sensor on the G Pro is slightly better. Both mice are going to give you the edge you need in gaming. The feet on both of the mice are somewhat okay, I would recommend replacing them with Hyperglide Mouse Skates for The Logitech G Pro, G102, and G203 if you want a smoother experience. As far as cost to value goes, I would say the G203 is a much better value for your money. However, you can't go wrong with either of these two mice.
Customize Your Gear
All of these peripherals can be controlled and customized by Logitech's Gaming Software found here. From this software, you can control the RGB lighting effects, customize your mouse DPI settings, as well as modify many other aspects of your gaming experience.