The Technical Review of the Fitbit Versa. A versatile fitness watch for your everyday activities. A smartwatch capable of integrating all of your smart devices, on your wrist.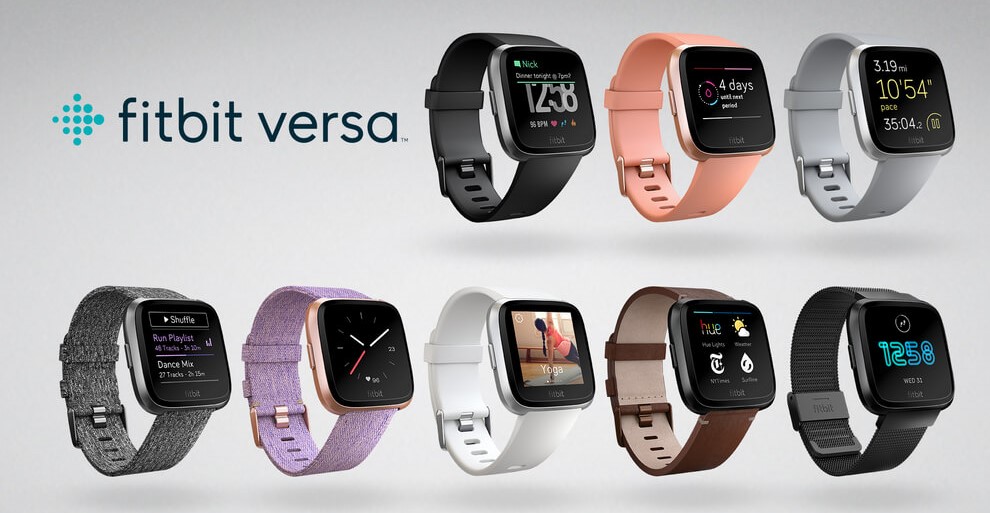 Christmas usually never brings any surprises for my husband. He generally picks out and orders his own gifts, or lets me know what he likes and what he wants. This Christmas I decided to surprise him a little, which usually never happens. As soon as I saw the Fitbit Versa in a Black Friday ad, I thought it would be the perfect gift for him.
Fitness Monitor
Fitbit Versa constantly tracks your heart rate and displays it on the watch face. It tracks your calories, active minutes, distance traveled in a day, floors climbed in a day, and also allows you to enter in caloric intake as well as create an exercise log. It is perfect for anyone who has set fitness goals, and wants an easy way to track and monitor them with ease and style. The Fitbit Versa is also water-proof, which is perfect for water sports and recreation, or even if you just want to keep it on in the shower. My husband wears his watch almost all of the time. Something that I find really fascinating, is that when wearing the Fitbit at night it tracks your sleep patterns and allows you to review how long you spend each night in the different sleep stages: light sleep, deep sleep, REM sleep, and awake time. Who knew!?
Smart Capability
Through the Fitbit app, you can select and download different apps to your Fitbit. One app my husband loves allows him to change the watch face. He currently has his set to where it makes fitness like a nostalgic video game. He levels up throughout the day beginning at a Level 1, climbs dungeons (floors), and earns experience points with every step he takes. There are many different faces to choose from, which allows you to really make it your own. The Fitbit Versa easily connects to your smart phone via bluetooth to send and receive text messages, which really comes in handy when cell phone use is restricted at school or at work. I've already seen an increase in message responses since my husband has been using his Fitbit!
Sleek Look
Most people aren't too fond of wearing big bulky items on their wrists. Not only does the Fitbit have many cool features and uses, it also has a sleek, crisp look that can go with any style. The ability to change out the watch band allows the Fitbit to work for any outfit or occasion. My husband prefers his all black, which gives a nice, classic look.
Tech Specs
Battery and Power: battery life of 4+ days, and a 2 hour full charge time
Touch screen display and color LCD
Water resistant up to 50 meters
Syncing range up to 30 feet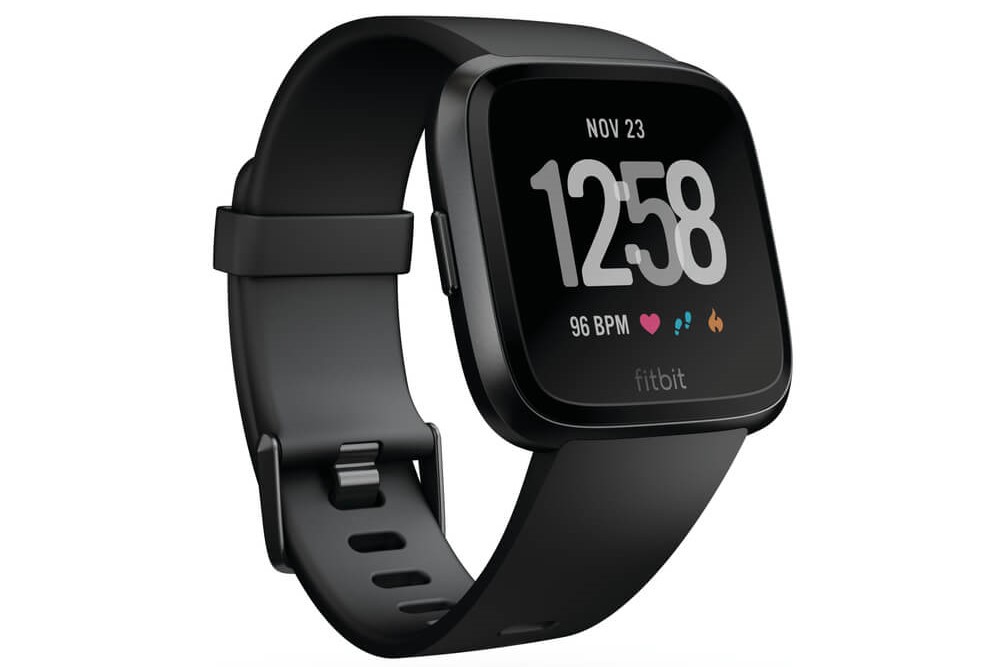 I think I definitely hit the mark on this surprise Christmas gift, and I might just need to get one for myself!