Small and mighty, the Google Home Mini is sure to give a helping hand, hands-free.
At only $30, the Google Home Mini is one of the hottest have-to-have gadgets. It is currently available in 4 different colors. Choose chalk or charcoal to fit any space, or add a pop of color to the room with coral or aqua.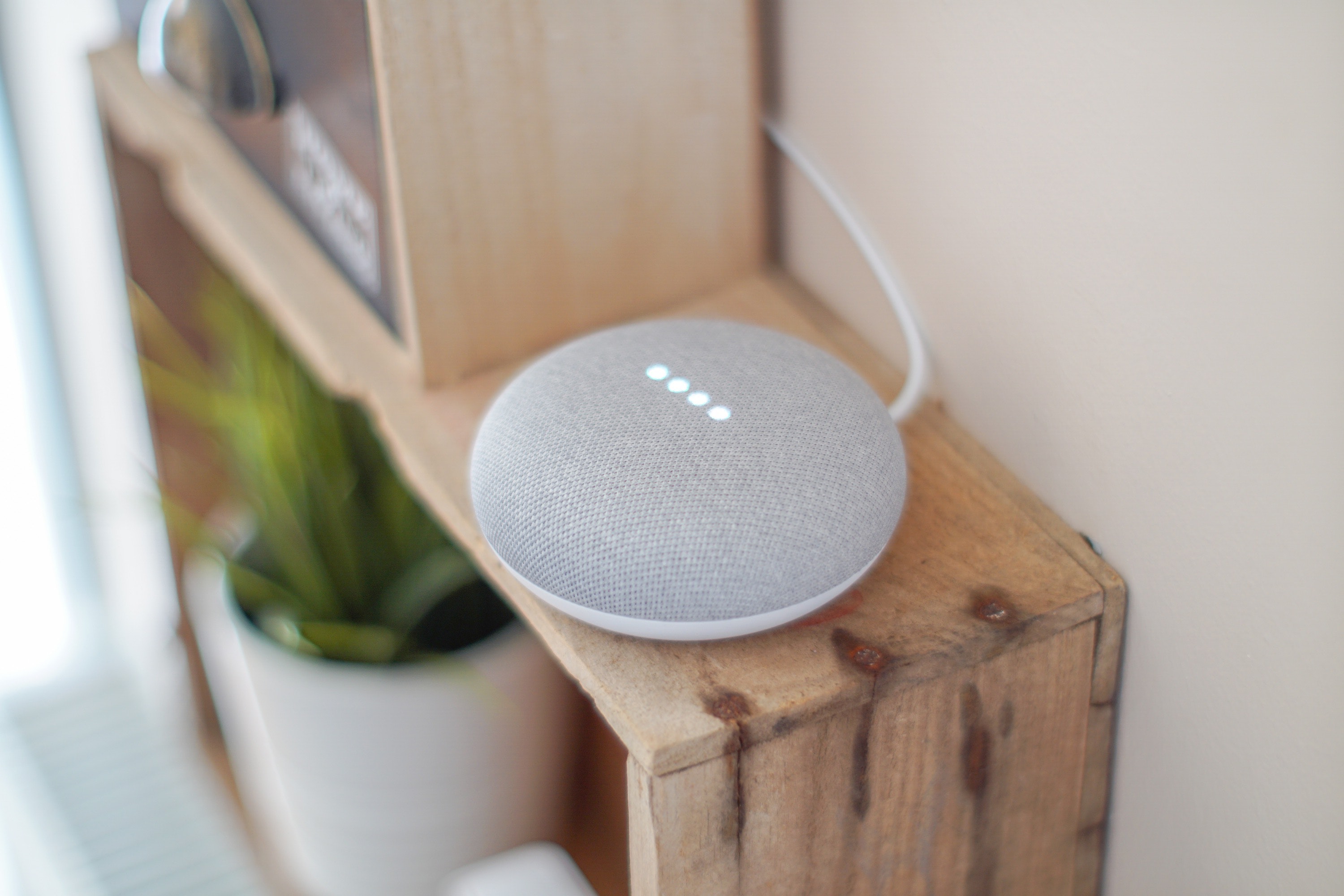 Hands-free Help
With the Google Home Mini, you can get hands-free help in any room. Powered by the Google Assistant, you can give Google a holler with, "Hey Google," and it's there to help. Ask Google any question and get an immediate answer. It doesn't stop there. Google Home Mini can connect with other smart devices in your home to control climate, lighting, and your television. Can't find the remote? No problem! Just ask Google, and it will help you access any show remote-free. If you're like me, you lose the TV remote every day, so this is helpful.
Tackle Daily Tasks
Use the Google Home Mini to set alarms, create reminders, and even take notes. With so much to do and remember, Google is there to help make it easy. I often use Google to check the weather and even create a grocery list. Google is there to help with all of your daily tasks without you ever having to leave the couch.
Music and Entertainment
One of my favorite uses for the Google Home Mini is the music access. This powerful little helper can play, pause, rewind and shuffle through music playlists on Spotify, YouTube, Google Play Music and more. Liven up any space with the mini and play your favorite music hands-free! You can even use it to control your smart TV and quickly find that movie you've been looking for on Netflix. If that's not entertaining enough, ask Google to tell you a joke or read you a story. It can do it all!
I have loved having the Google Home Mini as an addition to my living room, and it's fueled the desire to turn my house into a smart home.
Tech Specs
Dimensions & Weight: Width - 3.9 in, Depth - 3.9 in, Height - 1.7 in, Weight - 6.1 oz
Connections:USB (5 pin Micro-USB Type B)
Power: AC power adapter, Cord Length 5 ft
Supported Host Device OS: Android 4.4 (KitKat) or later, iOS 9.1 or later