Logitech builds precise gaming instruments to help you win. The Logitech G602 wireless mouse is a great option if you prefer a stylish wireless look.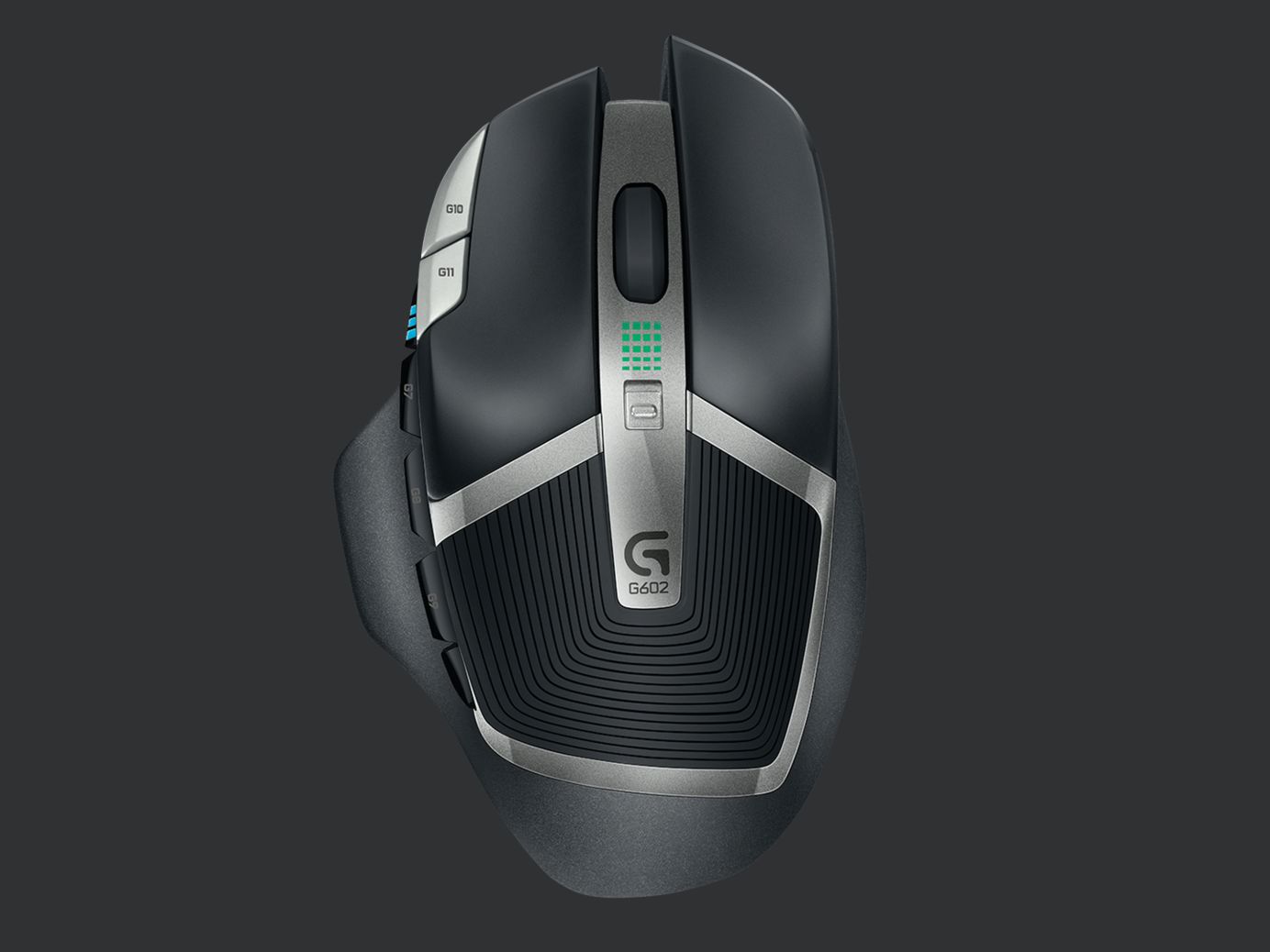 It Feels Good
When I first received the mouse, I was impressed by the look alone. I worried, though, that it would be a bit large for my smaller hand. I was surprised by how comfortable it was, and how nicely it molded to the contours of my hand. This mouse has different textures that allow the hand to grip on nicely, and it has a great feel.
Mouse Heavy Weight Champion
I found the mouse to be a little on the heavier side. The mouse does not have removable weights, but there is the option of removing one of the AA batteries to make it lighter. I found that this made a big difference, and allowed me to move the mouse around more easily. This mouse features quick response in the range of 500 Hz (1 ms) in high-performance mode. The G602 has a wide range of DPI options from 250 up to 2500, giving a gamer the absolute control necessary for peak performance. Not only is it an excellent mouse for gaming, but I also enjoy it for professional use.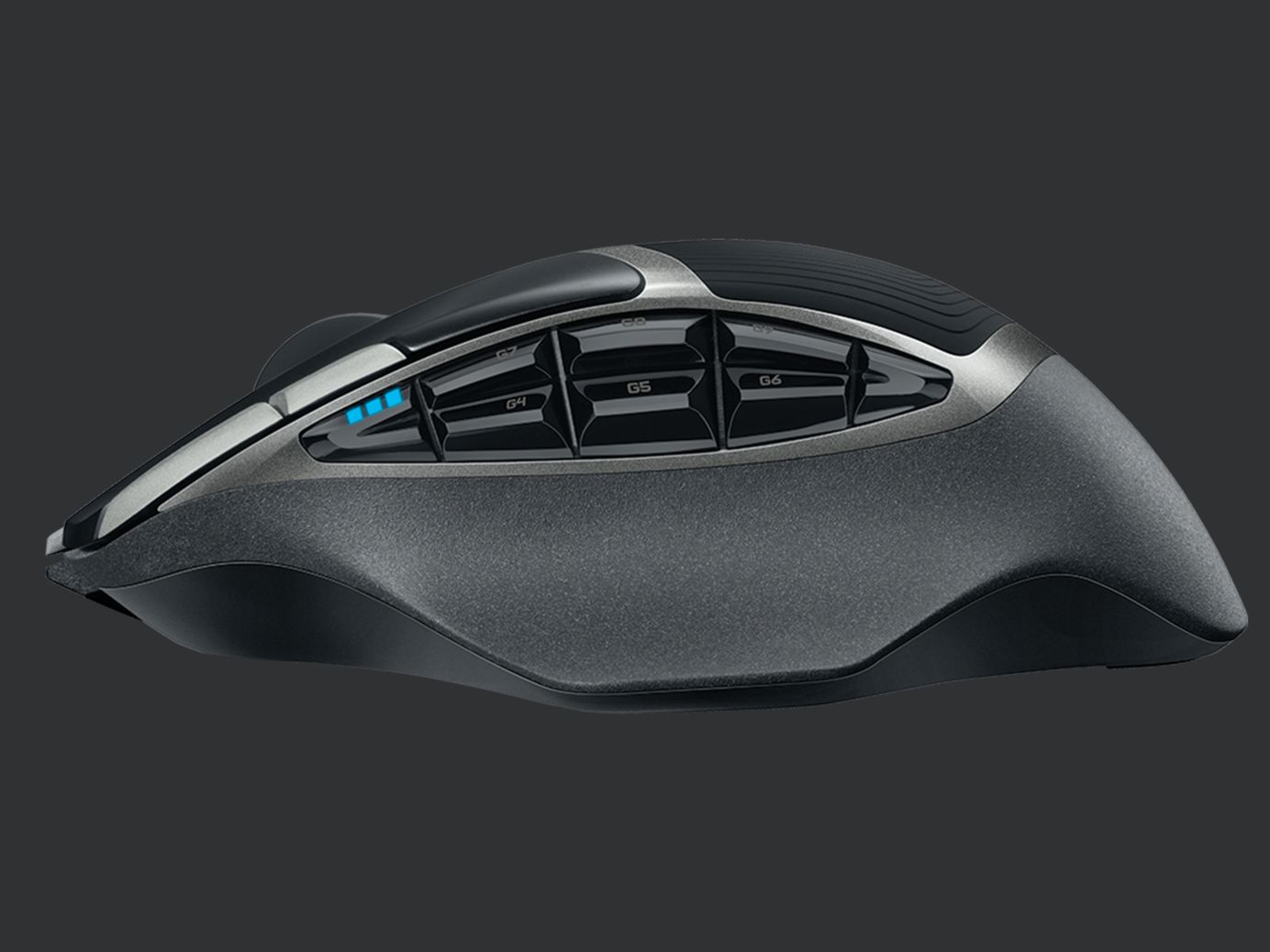 Button Detail
This mouse has 11 programmable buttons. The location of the buttons are convenient and comfortable and don't get in the way when not using the mouse for gaming purposes. The durability of this mouse is on par with other mice from competing companies. The left and right mouse buttons are rated for 20 million clicks total. Logitech ensures the quality of this device by offering a 3 year warranty.
Battery Life
The Logitech G602 has excellent battery life. This mouse features a high-performance mode offering up to 250 hours of use. There is however an endurance mode that allows you to up to a conservative 9 months of battery life! Additionally, this mouse ships with a battery life indicator to prevent unexpected shutoff during use. Running out of battery during a game can be irritating, but luckily I don't have to worry about this anymore.
Our Recommendation
I prefer going wireless, and I like not having to worry about the wire getting tangled or getting in the way. Logitech claims this mouse to be "lag-free," but it does include a receiver extender cable in case you prefer an even stronger connection.
If you can obtain this mouse on a discount, and you are looking for a highly-configurable experience with a lot of programmable buttons, this could be an excellent option for you! If you already have this mouse or another wireless Logitech mouse pair it with a Logitech Powerplay Wireless Charging System.
Tech Specs
Wireless and Lag-Free
2 AA batteries
Up to 250 hours of power in Performance mode
Up to 1440 hours of power in Endurance mode
Battery life indicator
11 customizable buttons
Adjustable DPI (up to 2500 DPI)