Are you looking for a comfortable audio experience without sacrificing portability and affordability? Whether you are working out or studying for finals, Altigo Bluetooth Wireless Headphones are essential for your success.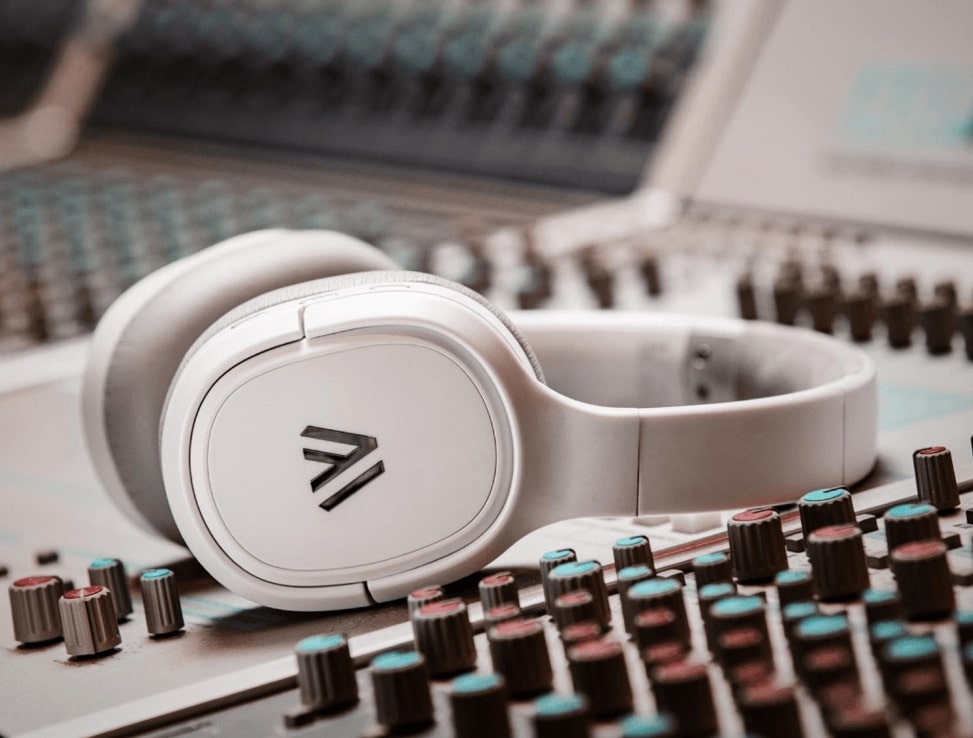 Image belongs to altigoproducts.com
These headphones come at a price that is well within reach of affordability for students and professionals alike. For this level of comfort, class, and high-end design, you cannot beat the $69.99 price tag.
Technology
Bluetooth connectivity is the fundamental technology behind making these headphones wireless. They use Bluetooth version 4.2 to guarantee that your device stays connected. Another technology featured on the device is active noise cancelling. Altigo's noise cancellation is controlled via a button on the front with an indicator light, to display whether or not the ANC is enabled. The noise cancellation rates at a low-frequency reduction of 20dB.
Battery Life
For people on the go who don't have time to charge their headphones all the time, this should be your go-to pair of headphones. The batteries on-board provide up to 30 hours of life! This kind of sustainability ensures that with your busy lifestyle, you can continue to thrive! If you do find yourself needing to grab a quick recharge the "Rapid Charge" technology these headphones come equipped with will provide you with 2 hours of playback with only 5 minutes of charge.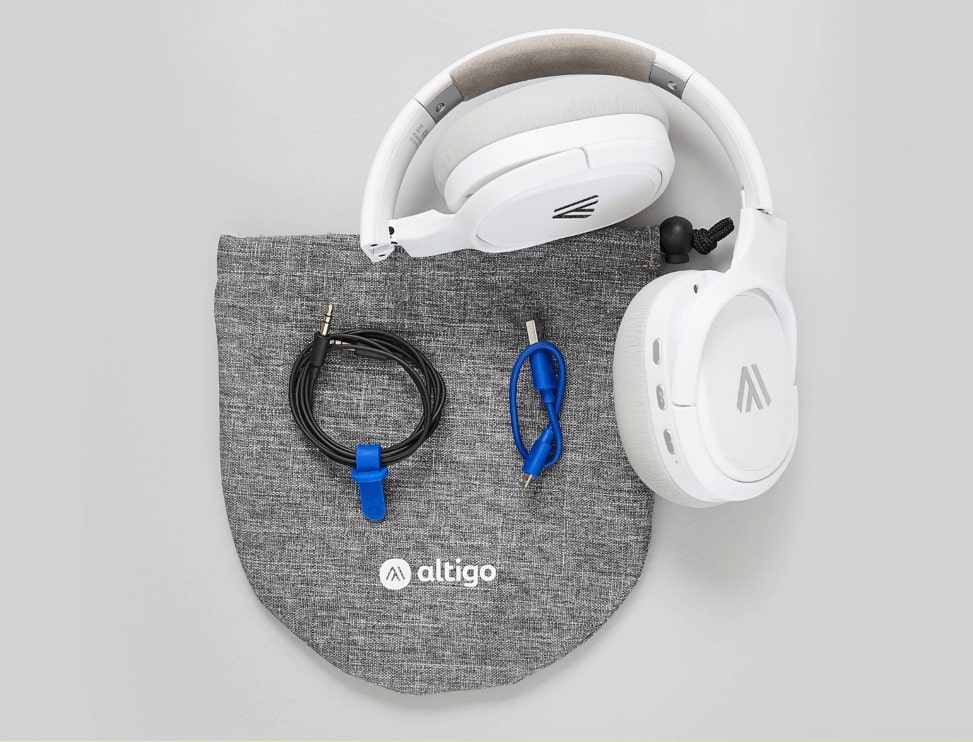 Image belongs to altigoproducts.com
Comfort
These Altigo headphones put comfort at the forefront of their design. Altigo did an excellent job designing the cushioned ear-cups on these headphones. They provide a premium softness that suggests a higher price tag than just $69.99. The use of genuine leather is an excellent touch. The padded headband is completely adjustable, allowing you to apply the perfect fit. If you have a sensitive head, you need the level of comfort that this product provides. You can listen for hours and not feel fatigued, as with other over-ear headphones. The pressure provided from the headphones finds the proper balance between ensuring they remain on your head and preventing headaches for those of us who are sensitive to such things.
Design
A significant problem with many over-ear headphones is bulk. It is difficult to function and go through your normal activities when you have a giant pair of headphones extruding from the side of your head like Frankenstein. Altigo solves this with a sleek, lightweight, and close-to-the-head design. After wearing for a few hours, you almost forget that they are attached to your head. It makes it easy to have a peaceful listening experience while still being productive. These things are stylish! At the moment, there are four color choices including black, white, red, and blue. My personal favorite is the white model with the silver/grey accents, which looks sleek and professional, matching my desk setup. The swivel is well-made and accommodates different head shapes, helping to provide more comfort. These headphones are easily folded and stored in the included drawstring bag. If you want to impress your co-workers or friends from school grab a pair of these perfectly artistic headphones.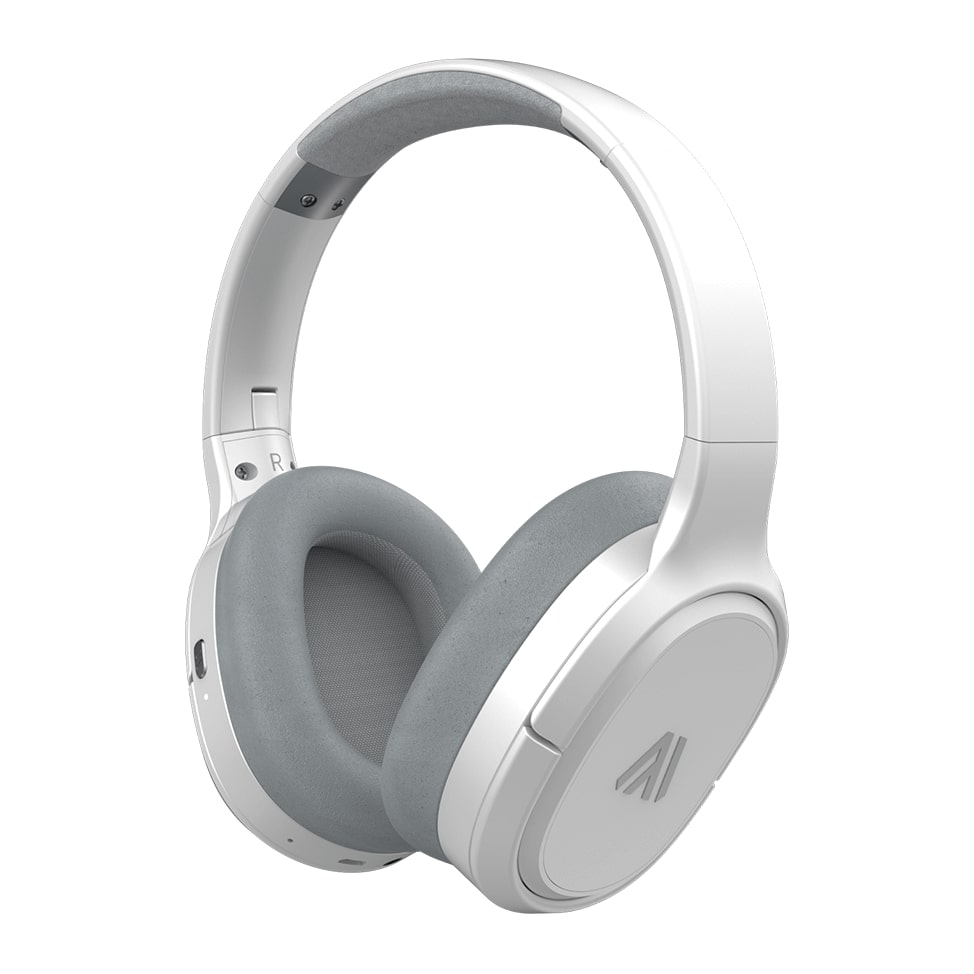 Image belongs to altigoproducts.com
Sound Quality
Though the design for the Altigo Bluetooth Wireless Headphones is next-level, there is one main issue with the sound quality I would like to see resolved. While using the Bluetooth technology on-board there is a small, but noticeable, continuous humming sound. This buzzing slightly degrades the overall quality of the sound produced by the headphones. When turned off and plugged directly into a device via the auxiliary cable included in the box, the listening experience is dramatically improved. The quality is entirely pleasant while plugged in directly. These are not going to give you Bose level performance. They aren't meant to. These wireless headphones are one-fifth the price of Bose Quiet Comfort 35. Altigo is for an audience looking for a cheaper alternative to Bose, without too much sacrifice in quality. Other competition in a comparable price range would include Edifier's W830BT and Cowin's E7. These headphones are of comparable price and offer similar features. If sound quality is critical to you and you are looking to utilize the wireless feature, I would consider a different pair of headphones. Otherwise, plug them straight in and enjoy a clean and crisp listening adventure.
What's in the Box
Altigo Active Noise Cancelling Headphone
Drawstring Carrying Case
Welcome Guide
Micro USB Charging Cable
Aux Audio Cable
Tech Specs
Bluetooth v4.2
30 hours of battery life
Rapid charge technology
Adjustable padded headband
Noise-Cancellation
Built-in Microphone