Could your online reviews be used against you? A man shares his experience with AirBnB, and why he has been banned from their services for life.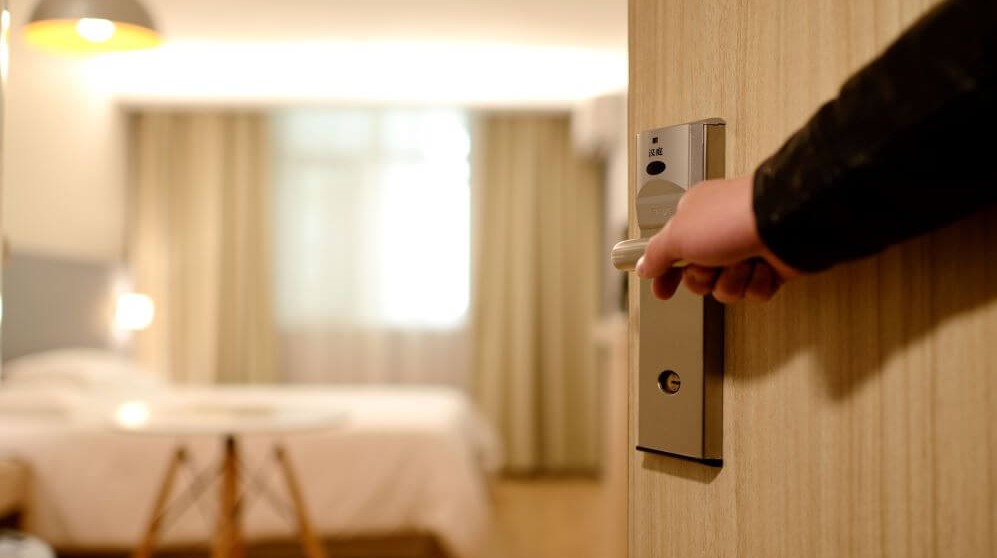 He said, She said...
Jackson Cunningham received a message from AirBnB that left him stunned:
Dear Jackson,
We regret to inform you that we'll be unable to support your account moving forward, and have exercised our discretion under our Terms of Service to disable your account(s). This decision is irreversible and will affect any duplicated or future accounts.
Please understand that we are not obligated to provide an explanation for the action taken against your account. Furthermore, we are not liable to you in any way with respect to disabling or canceling your account. Airbnb reserves the right to make the final determination with respect to such matters, and this decision will not be reversed.
Jackson hadn't the slightest idea as to why he received this message, and so he reached out to AirBnB to clear up the miscommunication. However, he received this response in return:
Hi Jackson,
Please understand that we are not obligated to provide an explanation for the action taken against your account. Additionally, we consider this matter closed and will no longer reply to any inquiries regarding your account.
Well, that's harsh. What is a guy to do when he has been a loyal AirBnB customer, and now they won't even continue any communication with him? Apparently he had done something to violate the terms of service, but wasn't given any explanation as what those violations could have been. He discussed the issue with his girlfriend, and the only thing they could think of was an unpleasant experience they had recently had with a rude host:
_Jackson and his girlfriend booked a room located in a spa retreat, and were informed that they needed to be out of the room between 12-4pm for the host to prepare for spa guests. She showed up unannounced an hour early to begin her preparations. Jackson and his girlfriend weren't dressed or ready to leave, but they quickly tried to gather their belongings and leave the premises even as guests were present. _
Jackson decided it better to not leave a review for this AirBnB experience. However, he was shocked to see a review that the host left about them which he claims is highly fabricated:
_Jackson and his girlfriend were great guests to host however we had a stressful situation arise and I found them both to be very reactive and not willing to accept our 60 min mistake in check out time. We accept two night booking during the summer months only with an agreed upon vacate time (11am-5pm DAY SPA which is usually booked prior to airbnb bookings and requires use of the main room unless they booked treatments) We had several months earlier agreed on 12pm and it was our error in showing up at the usual 11 am. Instead of moving breakfast to the garden gazebo Jackson continued to argue his point and it was stressful and difficult for me to get the task at hand completed. I was extremely apologetic and expressed "times of the essence here" and hoped we could discuss the details later. I felt they both acted quite entitled and were very non understanding. We offered them both complimentary spa products and a catered eggs benny breakfast the following morning and we had no response or thanks for even offering to help rectify the situation.. A late check out of 2pm was scheduled months prior but they left by 11 am on the Sunday. I hope they enjoyed their stay and we did our best. Mistakes occasionally happen and communication and willingness to accept is essential in working it out. I wish we would have had some reply regarding our gifts to try to make this error up to them. _
Apparently AirBnB has a policy that prohibits the censoring of reviews even if they are dishonest. When Jackson tried to contact them about this erroneous review, there was nothing that could be done. Jackson decided to take matters into his own hands, and left a review on Google instead so that he could share his side of the story:
_There were several communication issues - we weren't aware you need to vacate the space from 11-5pm which makes you feel like you need to sneak around, never fully unpacking. _
_Host needs to work on communication with her guests because she comes across and quite rude. The accommodation was enjoyable but our stay was quite awkward because we were actively trying to avoid her. _
_Our real issue was the way we were spoken down to. It really made us feel like we were second class because we were "just" hotel customers without booking spa treatments. _
Although leaving an offsite review for AirBnB is a bankable offense, Jackson was not the only one to leave a negative review about this host. Several others shared similar feedback and criticism about this "rude" host. Although we get two sides of the story, hearing other negative reviews about the same host makes Jackson's case even more convincing. Although AirBnB claims that you can "Belong Anywhere" this obviously doesn't apply to everyone.
Should I leave an online review?
So what can we learn from this situation? What you say/do (or don't say/do) can and will be held against you. Even in a simple online review. It is likely that the review this host published could be entirely fabricated, and AirBnB lost a loyal customer over it.
I find it super helpful to read the reviews of others before I purchase a product or book a service. I like to see what other people have experienced, and to know of the general opinions that are out there. However, writing internet reviews could come back to get you.
Read more about Jackson's experience on Medium.