Microsoft has released an all-in-one mobile app that combines Word, Excel, and PowerPoint into one single application. Download the mobile app today on your IOS or Android device.

Microsoft has now released their Office mobile app, which combines Word, Excel, and PowerPoint into one single application. This app is made specifically with mobile productivity in mind and it is optimized for simplicity, efficiency, and common mobile needs.
The Office mobile app puts all of your Office documents in one place, eliminating the need to switch between different apps as you are working. This newly designed app appeals to the everyday worker's need to access things quickly. In the new Actions pane you'll find that you can quickly scan or edit documents, create and sign PDF's, scan QR codes to open files or links, and seamlessly transfer files between your devices.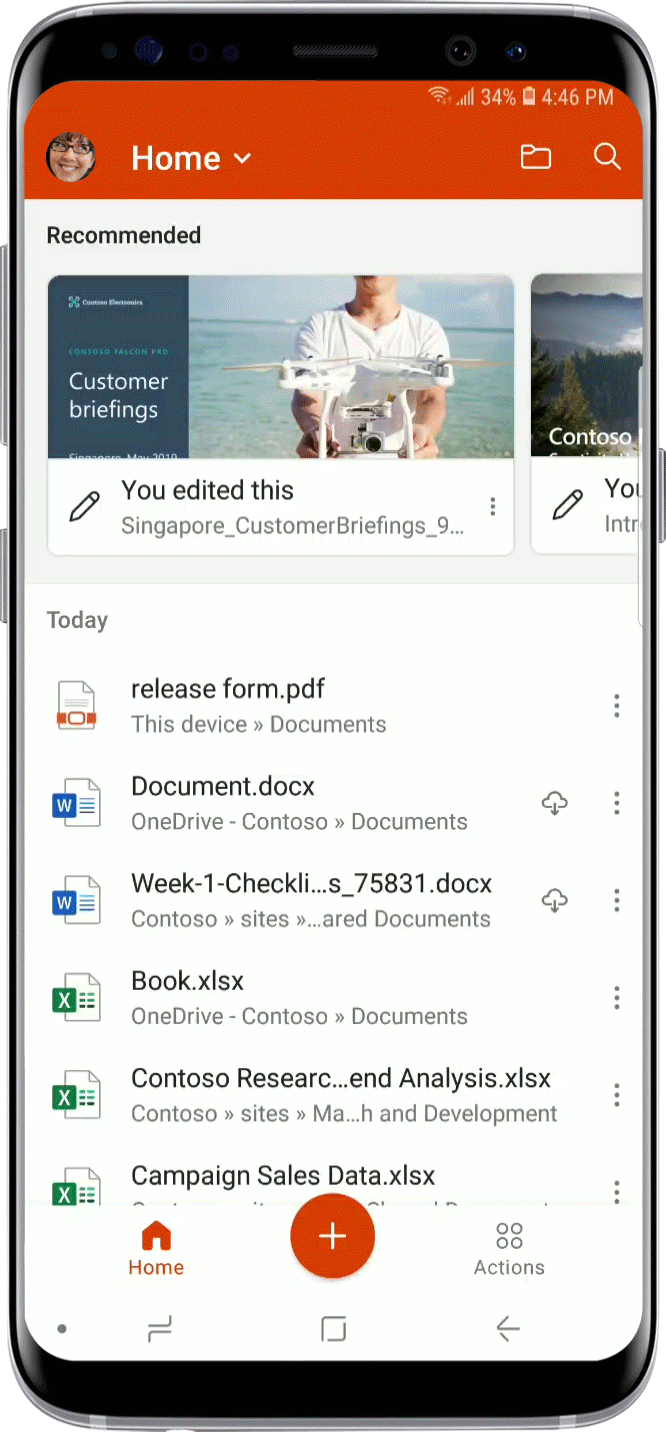 The app also encourages and enables you to create unique content simply by using your phone's camera. You can snap pictures of documents and turn them into Word files, make an Excel spreadsheet from a picture of a data table, or use your pictures to create and design an enticing PowerPoint presentation. The possibilities seem endless with this new mobile app.
Even though the app hits general availability today, keep your eyes open for the features that are still to come. Microsoft has even more mobile-friendly features for the future. These features include, voice-text dictation for Word, cards view for better visibility in Excel, as well as a feature in PowerPoint that lets you outline a presentation with bullet points and then transform it into a styled, professional presentation. With the new PowerPoint designer presentations will be made easily and on the go.
I think it's safe to say that Microsoft is setting the standard high when it comes to making your phone a helpmate instead of a hindrance for getting work done.
The Office app is available for download now on IOS and Android. It is free to use and no sign-in is required.