Fortnite Chapter 2 Season 4 update has been released. The Nexus War is here!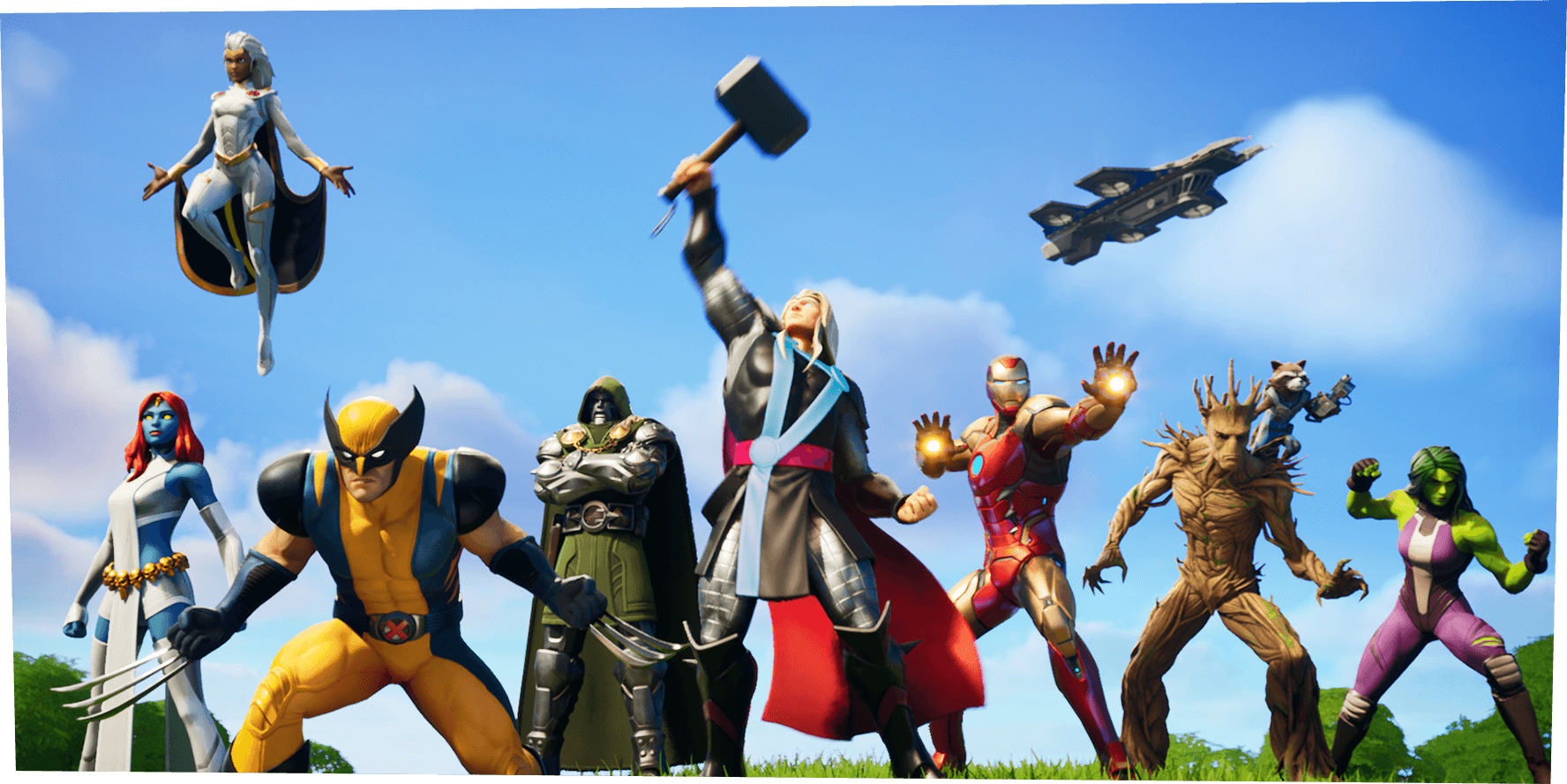 Fortnite has recently released a new Season of Chapter 2 named as the 'Nexus War' on August 27th. With this release, they have also unleashed the whole host of Marvel superheroes and villains. Presenting an opportunity to try out all the latest guns, abilities, and explore the new regions on the map.
Battle Pass
With this new season update comes the new battle pass and it may be the best one yet! This battle pass includes superhero skins, emotes, pickaxes, gliders and of course V-bucks!
Theme
This Fortnite season the theme will be based on Marvel Characters.
All the characters that will be included are listed below:
Thor
Wolverine
She-Hulk
Iron Man
Dr Doom
Mystique
Storm
Groot
Rocket
Galactus
There are certain rumors in the Fortnite community that suggest that Spiderman and Black Panther might appear during the season.
Map
There has been no changes made to the map but new locations specific to the Marvel characters have appeared in game. Landmarks like Doom's Domain, Sentinel Graveyard, and Shield's Helicarrier. There are some rumors suggesting that a new location specific to Ant Man will be added called the Ant Manor.
Weapons
Players will now be able to play with weapons related to the Marvel Characters like the Groots' Bramble Shield, Doctor Doom's Mystical Bomb, Stark Industries Energy Rifle, and Silver Surfer Board.
Vaulted Weapons/Items
Tactical Shotgun
Pistol (Epic/Legendary)
Rapid Fire SMG (Rare/Epic/Legendary)
Submachine Gun
Hunting Rifle (Epic/Legendary)
Flare Gun (Rare)
Launch Pad (Epic)
Stink Bomb (Rare)
Decoy (Rare/Epic)
Unvaulted Weapons/Items
Pump Shtogun
Revolver (Epic/Legendary)
Scoped Assault Rifle (Uncommon/Rare)
Tactical Submachine Gun (Uncommon/Rare/Epic)
Shockwave Grenade (Epic)
Boogie Bomb (Rare)
Bounce Pad (Rare)
Port-a-Fort (Rare)
Will the update be available on iOS?
Due to the ongoing law suite between Epic Games and Apple over the Mega Drop which bypassed the Apple payments mechanism to buy V-Bucks. So it is quite difficult to say right now whether the Apple players will receive the update or not.